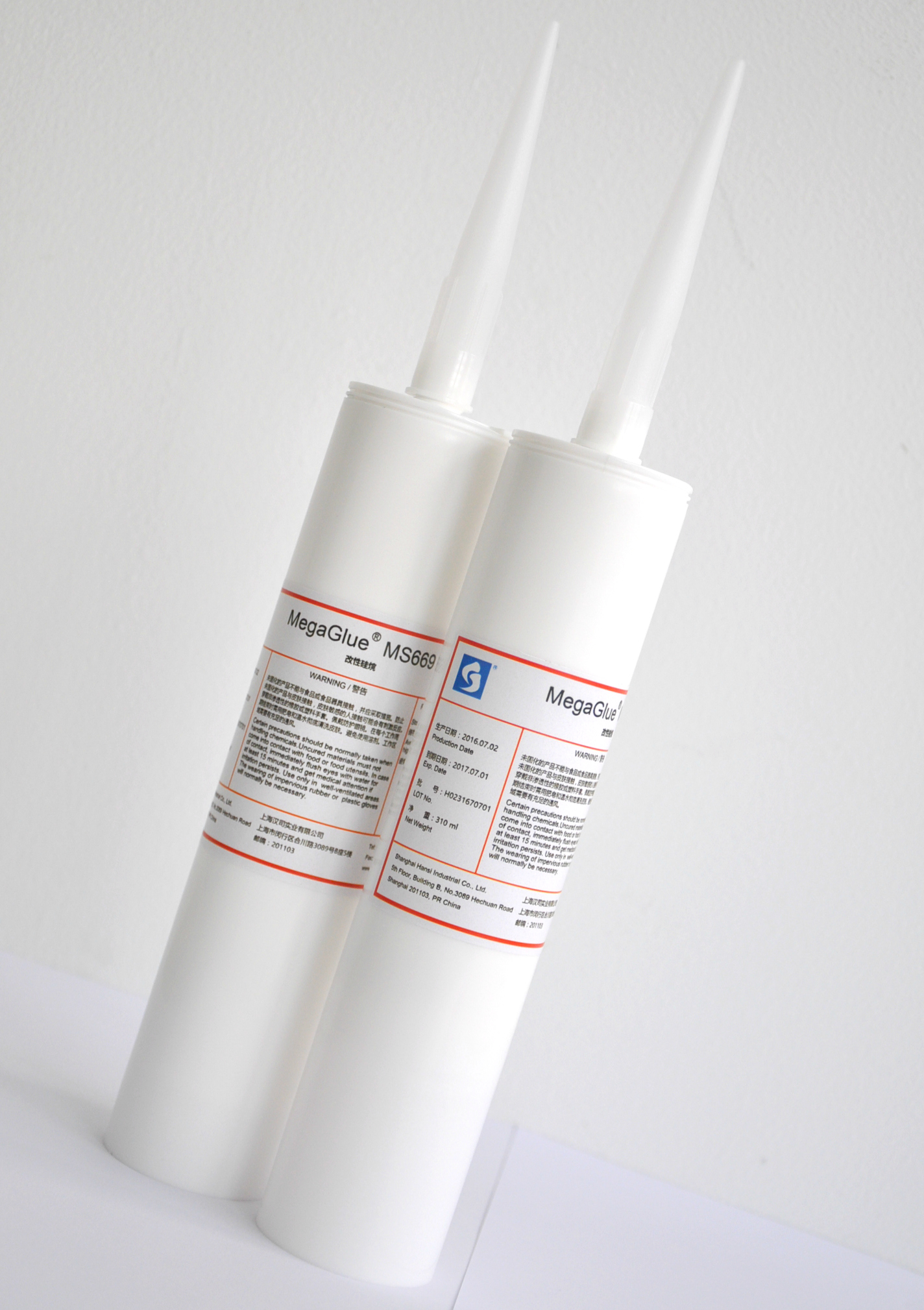 MegaGlue® MS667
Modified Silicone
PRODUCT DESCRIPTION
MegaGlue® MS667 is a gun-grade, one-component sealant based on silane modified polymers, which cures by reaction with moisture to an elastic product. The skin formation and curing times are dependent on humidity and temperature, and the curing time also depends on joint depth. By increasing the temperature and moisture these times can be reduced; low temperature as well as low moisture retard the process. MS667 is particularly sag-resistant leading to a high position tack after matching of the parts to be bonded. MS667 is free of solvents, isocyanates, silicones and PVC. It demonstrates good adhesion to many substrates. MS667 demonstrates the strength necessary for elastic bonding. MS667 allows accelerated curing as two-component material.
APPLICATION
MegaGlue® MS667 is used for the following applications: elastic bonding of metals and plastics, e.g. side panelling and bonding of the roof skin in the vehicle and caravan manufacture.
STORAGE
The goods are recommend to be kept in the temperature ranging from 10℃ to 30℃. Direct sunlight, heat, frost and moisture should be avoided. In original sealed buckets, it has a shelf life of 12 months.
PACKAGING